News & Events
At Jazz Standard
Sept. 22nd, 2015
"It's
audition for The JSYO. Every year n the first two Sundays in October
kids who want to play jazz come and audition a the Church Street School
For Music And Art in Tribeca and go straight into our first first
performance on October 18th
at our acclaimed Jazz For Kids program. Anyone wishing to audition
should click on the ling for details on how to apply. Our audiences
consist of families from infants to their Grandparents enjoying and
afternoon of jazz performed by young musicians who are already clearly
well on the way to being headlining acts. If there are a lot of kids in
the room well often bring them on stage to hear what the music sounds
from the performers perspective while our band famously make it a
memorable birthday for anyone celebrating it with us. You never know who
will pop up and sit in or guest with the band. Our guest range from
legends of the music to up and coming talented young musicians. One week
Chad Smith of the Red Hot Chili Peppers was in the audience and jumped
on stage and played with the young musicians, much to the delight of his
own family. Our young mesicianstypically win scholarships to the most
prestigious music schools while currently, our outgoing guitarist was
selected to be one of the four young musicians to make the Brubeck
Institute!



During
the school year we also host field trips in our Jazz Standard Discovery
Program. Schools come in during the week and are treated to a
performance and Q&A with a professional band that often comprises of
New York's finest jazz musicians. For many of the children attending
this will be there first exposure to this art form and The musicians go
out of their way to both educate and entertain. We look forward to
seeing you at one of our performances this year,
Sept. 18th, 2015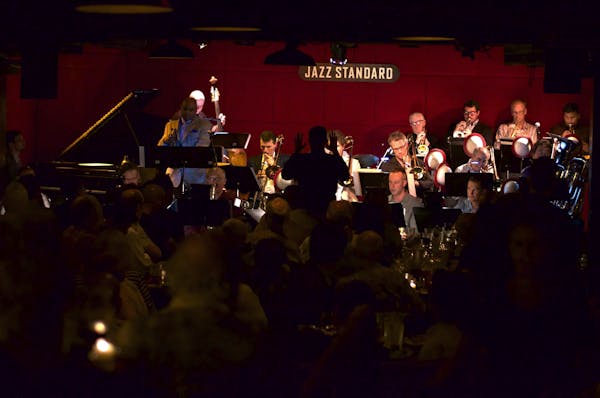 The club was electric last night as Ryan Truesdell led his Grammy award-winning Gil Evans Project in paying tribute to two of Gil's greatest collaborations with Miles Davis: Miles Ahead and Porgy and Bess. As the room was treated to some of the finest arranging of the 20th century, Ryan announced the myriad special guests in the house: Gil's widow Anita Evans, and two people with connections to these original recordings, legendary saxophonist Lee Konitz, who appeared on Miles Ahead, and George Schuller, son of the late great Gunther Schuller, who played french horn on Porgy and Bess. There was great love in the room as well for Bruce Lundvall, who passed away in May, a great supporter of Jazz Standard and Ryan Truesdell. The audience was a who's who of New York jazz, with Matt Wilson, Donny McCaslin, Frak Kimborough, and many more dotting the audience. A great night was had by all!
May 14th, 2015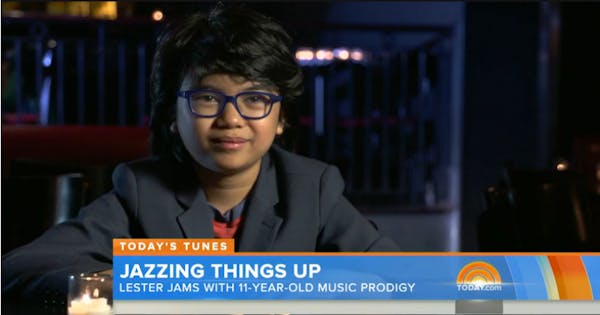 Jazz Standard played host to an informal jam session between 11 year old phenom pianist Joey Alexander and NBC Nightly News host Lester Holt. The meeting was broadcast on the Today Show on May 14th. Watch it in its entirety.
Feb. 3rd, 2015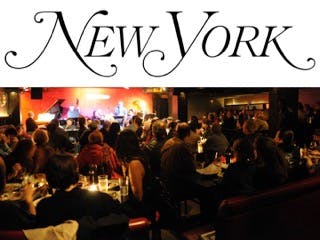 According to New York Magazine, JAZZ STANDARD is one of "The 10 Venues Impacting The NYC Music Scene Today." "In addition to an emphasis on nurturing future stars, it's also a comfy locale to savor a cocktail while taking in a chilled-out real-time soundtrack often provided by its de-facto house-band, the lively Mingus Orchestra." For the complete article, click here.