Main content starts here, tab to start navigating
About
For over two decades, Jazz Standard called 116 East 27th Street home. The club offered world-class jazz, warm hospitality, pitch-perfect sound, and soulful food in an intimate and comfortable environment. The club closed its doors in December 2020.
But the music lives on! In March 2021, Jazz Standard launched The Flip Side Sessions, a virtual concert series featuring many of the artists who have graced the stage over the years.
Partnerships
We couldn't bring you the music we do without support from organizations that love music as much as we do. Learn about histories and passions of the people who support and partner with Jazz Standard.
JAZZ FOUNDATION OF AMERICA
For over two decades, the Jazz Foundation of America has been the only national organization dedicating to saving the homes and lives of elder jazz and blues musicians in crisis. Jazz Standard is proud to partner with JFA.
Since 2014, a portion of all online ticket sales is contributed to the foundation to help support over 6,000 cases of need each year.
Lend a Hand
STEINWAY & SONS
Steinway is dedicated to the ideal of making the finest pianos in the world. The result is instruments renowned for their unsurpassed quality. Pianos with such superior sound and responsive touch that they enchant the most demanding pianists. Jazz Standard is proud to have a Steinway B on our stage, and to present many Steinway Artists every year.
Learn More
DW DRUMS
After more than 30 years of innovation and tireless dedication to improving the way drum products are made, DW drums, pedals and hardware are the standard by which all others are measured. The DW house kit at Jazz Standard and its round, full tone has satisfied audiences for years.
Learn More
EVANS DRUM HEADS
Since 1956 when Chick Evans created the first synthetic drum head, Evans has been at the forefront of drum head technology. The heads' crisp response and resilience keep the Jazz Standard's house kit sounding its best.
Learn More
History
1999
December 28 - January 9
Jazz piano legend Tommy Flanagan heralds in the new millenium at Jazz Standard.
2000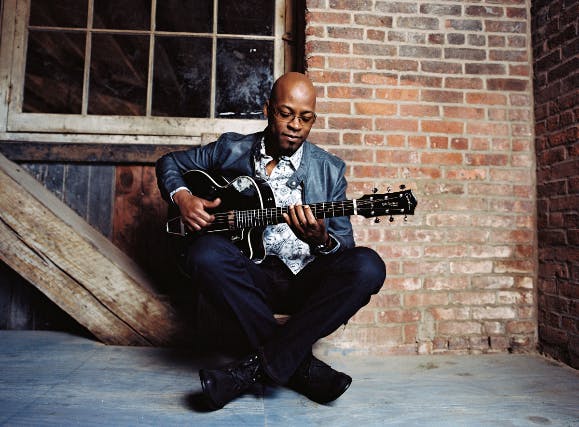 January 19-23: Fan favorite and Jazz Standard perennial Maria Schneider has her first of many performances on our stage and makes her first live recording, "The Days of Wine and Roses".

March 9-12: Steve Lacy, the father of modern soprano saxophone plays the first of three Jazz Standard runs, some of his last performances in the US.

March 28: Jazz Standard hosts Big John Patton, one of the seminal soul jazz organists of the 60s, having played with Grant Green, George Coleman, and Lou Donaldson.

March 29-31: Ben Allison and the Jazz Composers Collective have their Jazz Standard debut.

April 4-9: Greg Osby releases his Blue Note record, "Public", with a 25 year old Jason Moran on piano.

April 19-23: We host the great singer, songwriter, and pianist Mose Allison.

May 9-13: Andrew Hill, one of the greatest jazz composers, plays his first run at Jazz Standard.

May 16-21: Legendary drummer Billy Higgins teams up with Clifford Brown sideman Harold Land to present a week of music.

July 5-9: Bill Charlap has his first major New York City engagement as a leader.

July 11-16: Jason Moran leads his first major gig in New York City.

September 5-10: John Abercrombie Quintet featuring Kenny Wheeler grace our stage.

September 12-17: Kurt Rosenwinkle has the CD release party for Enemies of Energy, his first Verve recording, with Mark Turner, Ben Street, and Jeff Ballard, also his first major NYC run as a leader.

September 19-24: Archie Shepp and Roswell Rudd record Live in NY with Gracian Moncur, Reggie Workman & Andrew Cyrille, which would become a Verve release.

October 13-15: André Previn & David Fink record a live album for Deutsche Grammophon.

November 14-19: Legendary pianist Ray Bryant, known for his work with Dizzy Gillespie, Sonny Rollins, Lester Young, and Miles Davis plays Jazz Standard.

December 5-10: Master of both African music and jazz, Randy Weston plays our stage for the first time.

December 12-17: Larry Goldings, Peter Bernstein, and Bill Stewart play the first of many engagements on our stage.

December 19-23: Etta Jones performs with her musical partner of over 30 years, Houston Person.
2001
February 2-4: After 40 years of composing, Andrew Hill debuts his first-ever big band.

March 13-18: Arthur Blythe plays his first show at Jazz Standard.

March 20-25: Pianist and singer Andy Bey has his Jazz Standard debut with his trio.

April 10-15: South African piano legend Abdullah Ibrahim plays a week with his group Ekaya, including Cecil McBee and Ben Riley.

June 11: Count Basie musical director Frank Foster records his Loud Minority Big Band live at Jazz Standard.
2002
April 10-11: Bill Charlap ends a week run with two special guests, one night with Count Basie veteran Frank Wess and the next with guitar legend Jim Hall.

April 30: Panamanian pianist Danilo Perez makes his debut at Jazz Standard with his trio.

June 3: For one night only, Wynton Marsalis presents a reunion of his classic septet, featuring Herlin Riley and Marcus Roberts.

August 6-12: Brazillian vocalist Luciana Souza plays her first major NYC engagement at Jazz Standard.

September 17-21: As part of the Verizon music festival, Fred Hersch, Jason Moran, Ethan Iverson, Matthew Shipp, and Vijay Iyer are presented as the Verizon Solo Piano Series.

October 29 - November 3: Illinois Jacquet, the father of R&B saxophone, plays for a week with his big band.

November 19-22: Fred Hersch presents a special quintet with Kenny Wheeler, Mark Turner, Ben Street, Nasheet Waits.

December 31: Phil Woods guest stars for a special New Year's engagement with the Bill Charlap Trio.
2003
February 4-9: Alto saxophonist Charles McPherson plays his first of many engagements at Jazz Standard.

April 7: Trumpeter Steven Bernstein begins Jazz Standard's first weekly monday residency with his Millenial Territory Orchestra.

April 15: Peter Bernstein brings together his quartet including Brad Mehldau, Larry Grenadier and Bill Stewart.

July 5-6: Olu Dara plays Jazz Standard. In addition to being a skilled singer, guitarist, and cornetist, he is the father of the rapper Nas.

July 10-11: Blues legend Hubert Sumlin pays tribute to his former employer Howlin' Wolf with a show called Howlin' for Hubert, which includes greats James Blood Ulmer, David Johansen, and Jimmy Vivino.

August 19-24: Dr. Lonnie Smith joins up with longtime Ray Charles soloist David "Fathead" Newman for a week of soulful music.

September 9-14: Legendary hard bop pianist Cedar Walton presents and all-star quartet with Buster Williams, Jimmy Cobb, and fellow Art Blakey alumni Gary Bartz and Curtis Fuller.

October 17-19: Living Colour guitarist Vernon Reid plays a weekend of duo performances with James Blood Ulmer.

November 18-19: Singer Sheila Jordan celebrates her 75th birthday at Jazz Standard, backed by longtime collaborator Steve Kuhn and his trio.

November 28-30: Charlie Parker's protégé Frank Morgan records his set of 3 live records at Jazz Standard with George Cables, Curtis Lundy, and Billy Hart.

December 9-14: Fred Hersch presents the first of his Duo Invitation Series, where he presents 6 nights of music, each with a different guest of the highest caliber.
2004
January 3: Seminal soul jazz organist Jimmy McGriff plays Jazz Standard.

February 12: Little Jimmy Scott, an iconic vocal legend whose voice never lowered plays Jazz Standard.

March 2: Now both stars in the music world, Helen Sung and Robert Glasper started their careers by sharing a double bill at Jazz Standard.

April 30: Bill Frisell makes his Jazz Standard debut, with Brian Blade and Sam Yahel.

June 4: Piano phenom Hiromi holds her first major NYC show and record release on our stage.

August 4: Legendary arranger and valve trombonist Bob Brookmeyer graces our stage with his quartet including arranger/drummer John Hollenbeck.
2005
August 10-14: Lee Konitz debuts his new nonet at Jazz Standard.

August 16-21: Mulgrew Miller celebrates his 50th birthday at the club.

October 11-13: The Billy Hart Quartet with Mark Turner, Ethan Iverson, and Ben Street has its first major NYC club debut.

December 27-31: Legendary New Orleans brass outfit the Preservation Hall Jazz Band rings in 2006.
2006
January 20-22: The Swedish genre-bending Esbjörn Svensson Trio plays Jazz Standard for the first time.

February 16: Multi-genre clarinetist Anat Cohen plays her first major NYC engagement at Jazz Standard.

May 4-7: Andy Bey Quartet plays Jazz Standard.

May 9-11: Nancy King and Fred Hersch record their GRAMMY nominated album Live at Jazz Standard.

June 23: Brazillian super group Trio Da Paz playz Jazz Standard with special guest pianist Kenny Barron.

June 27 - July 2: Gonzalo Rubalcaba makes his Jazz Standard debut, playing solo and with a trio including Matt Brewer and Jeff "Tain" Watts.

September 27: Grammy award winning bassist and singer Esperanza Spalding makes her major NYC club debut at Jazz Standard.
2007
January 22-24: David Murray, founding member of the World Saxophone Quartet, plays Jazz Standard.

May 22: Master drummer and John Coltrane collaborator Rasheid Ali plays one night only at Jazz Standard.

August 7-12: Jazz Standard hosts the 70th birthday party of the legendary Louis Hayes, sideman to Oscar Peterson, Horace Silver, and Cannonball Adderly.

September 4-9: Fred Hersch continues surprising audiences with his Duo Invitational Series, this time bringing Ethan Iverson, Jason Moran, Art Lande, Brad Mehldau, Kenny Barron, and Geoff Keezer to play two pianos.
2008
April 17: New Orleans singer and pianist Jon Batiste makes his debut in a major NYC club at Jazz Standard.

April 28: Ambrose Akinmusire has his breakout NYC gig with the Ambrose Akinmusire Project: Mark Turner, Aaron Parks, Ben Street, and Eric Harland.

May 20-21: Fred Hersch records his Pocket Orchestra live at Jazz Standard featuring Ralph Alessi, Kate McGarry, and Richie Barshay.

May 22: The Brubeck Brothers play a special engagement with chamber ensemble Imani Winds.

July 3-6: Father of vocalese John Hendricks plays Jazz Standard in a special tribute to his groundbreaking vocal ensemble Labert, Hendricks, and Ross.

October 6: Sue Mingus and the Mingus Big Band have the first night of their Monday night residency.

October 16: Adventurous alto saxophonist and composer Tim Berne celebrates his first ECM release Snakeoil.

November 13-16: Clarinetist Don Byron celebrates his 50th birthday.
2009
April 9-12: Mark Turner, Larry Grenadier, and Jeff Ballard, also known as the FLY Trio, make their Jazz Standard debut.

May 5-10: The Branford Marsalis Quartet makes its debut at Jazz Standard.

June 2: In advance of her best selling album Take to the Sky, singer Kat Edmonson plays a night on our stage.

July 28-29: In two nights, two of the biggest rising stars of jazz piano make their NYC debut as a leader: Alfredo Rodriguez and Gerald Clayton.

August 6-9: Four time Grammy nominee Ernestine Anderson plays a weekend with Houston Person.

September 24-27: The living embodiment of bebop, Barry Harris plays Jazz Standard.

October 20: Guitarist Julian Lage debuts at Jazz Standard.

October 21-25: Joshua Redman presents his trio with Matt Penman and Greg Hutchinson.

December 3-6: Chano Dominguez records GRAMMY nominated Blue Note Release Flamenco Sketches Live at Jazz Standard.

December 29-31: Jazz Standard presents some New Orleans flavor with Struttin' With Some Barbecue featuring Donald Harrison, Henry Butler, Sean Jones, Wycliffe Gordon, and Ali Jackson.
2010
January 12-14: Guitarist David Gilmore records Numerology at Jazz Standard with Jeff "Tain" Watts, Christian McBride, and Claudia Acuña.

April 29 - May 2: Legendary Cuban clarinetist and saxophonist Paquito D'Rivera plays with his sextet.

May 5: Former Poet Lauriat Robert Pinsky presents a night of poetry and music backed by Vijay Iyer, Ben Allison and Matt Wilson.

September 28-29: The Jazz Passengers present two nights of music with guitarist Marc Ribot and special guest Debbie Harry of Blondie.
2011
January 18-19: Drummer Jeff "Tain" Watts presents his trio with longtime bandmate Robert Hurst and McArthur Foundation award winner Steve Coleman.

March 30 - April 3: SFJAZZ records three nights of the music of Stevie Wonder for their yearly release.

April 14-17: Ambrose releases his breakout Blue Note release When the Heart Emerges Glistening.

April 20-11: Impulse Nights celebration at Jazz Standard.

May 18-22: Considered one of the greatest drummers of all time, playing with Charlie Parker, Thelonious Monk, and Miles Davis, Roy Haynes plays Jazz Standard.

August 30 - September 4: Legendary bassist Ron Carter debuts his "Great Big Band" at Jazz Standard, the first of many performances on our stage.

September 29 - October 2: Hip Hop influenced singer and Blue Note recording artist Jose James makes his Jazz Standard debut.

October 23: British trumpeter and composer Kenny Wheeler makes his final American appearance at Jazz Standard, playing with longtime friend and bandmate Dave Holland.

November 15: Grammy award winning bassist Ben Williams celebrates his debut release on Concord, State of Art at Jazz Standard.
2012
February 9-12: Prolific composer, tenor saxophonist, and Art Blakey alumni Benny Golson plays his first weekend on our stage.

My 25-26: As part of his invitational series, Fred Hersch expands to a trio, playing with veterans Dave Holland and Billy Hart.

June 12-17: Kurt Rosenwinkel returns to Jazz Standard with his Standards Trio, each night presenting a different guest including Geri Allen, Greg Osby, and Peter Bernstein.

July 3-8: Dr. Lonnie Smith celebrates his 70th Birthday party at Jazz Standard, and performs with his trio.

August 23-26: Steven Bernstein and Henry Butler collaborate for the first time in what would become Butler, Bernstein, and the Hot 9.

December 18-19: Matt Wilson begins his annual Christmas party with the Christmas Tree-o, this year featuring Bill Frisell.
2013
February 26 - March 3: Ravi Coltrane presents 3 different quartets over six days.

March 10-11: Fred Hersch debuts a new trio with Esperanza Spaulding and Richie Barshay.

July 25-28: Miles Davis devotee Wallace Roney premiers Wayne Shorter's lost piece "Universe", given by the composer himself, in celebration of Wayne's 80th Birthday.

August 23-25: Grammy award winning vocalist Gregory Porter presents a weekend of music.

December 19-23: Lenny White and Friends take the stage, with veterans Ron Carter, Victor Bailey, and Bennie Maupin.
2014
March 19-23: SF Jazz Collective celebrates its 10th Anniversary concert.

April 30: Miles Davis and Keith Jarrett sideman and master drummer Jack Dejohnnette takes our stage for the first time as part of George Colligan's trio with Linda Oh.

May 7: Singer Kurt Elling and Fred Hersch play one night only as part of Fred's Duo Invitation Series.

May 27-28: Trumpeter Theo Croker makes his Jazz Standard Debut with the powerful Dee Dee Bridgewater and DVRK Funk.

October 23 - 26: Richard Galliano makes his debut at Jazz Standard.

December 30 - January 4: Camaroonian bassist Richard Bona, known for his work with Pat Metheny, Chaka Khan, and Harry Belafonte, plays a week devoted to the connection between Africa and Cuba with his band Mandekan Cubano.
2015
January 8-10: Rolling Stones singer and star of the Oscar-Award winning documentary "20 Feet From Stardom" Lisa Fischer presents 3 sold out nights at Jazz Standard.

January 27 - February 1: Chris Potter debuts his Underground Orchestra and releases his ECM record Imaginary Cities.