Main content starts here, tab to start navigating
Programs
Jazz Standard is proud to support a number of programs which promote growth in the jazz community, support older jazz musicians, and allow young minds to explore the possibilities in jazz.
MINGUS MONDAYS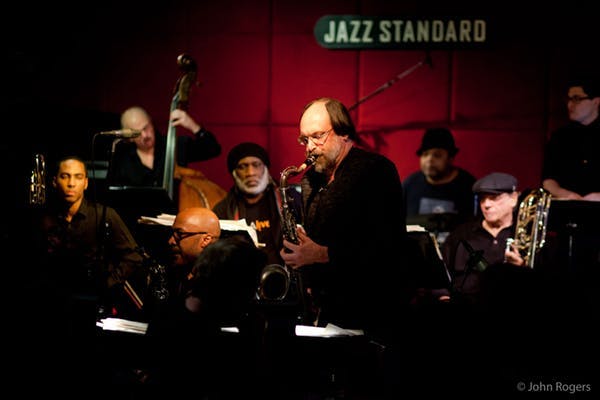 Bassist and composer Charles Mingus is one of the most celebrated and revered figures in American music. Whether at the bass or composing, Mingus' music represents the best of jazz, a deep emotional connection, an infectious rhythmic pulse, and fascinating harmonies and melodies, all with the purpose of exploring the human condition and righting injustices.
After his death in 1979, Sue Mingus, Charles' widow, made it her mission to be the steward of Charles' legacy. Through the production of many records and managing bands dedicated to his music, and through educational initiatives in Mingus' name, Sue ensured that Charles' work would live on through the musicians, listeners, and students of today. In 2008, Jazz Standard began "Mingus Mondays", in which the Mingus bands hold court every week and pay tribute to the maestro. Since its beginnings, Mingus Mondays have been one of our most popular nights, and have included some of the greatest musicians of our day. Its popularity was cemented when it won the Grammy award for Best Large Jazz Ensemble Album in 2010, a record that was recorded live on its home stage and produced by our artistic director, Seth Abramson.
JAZZ FOR KIDS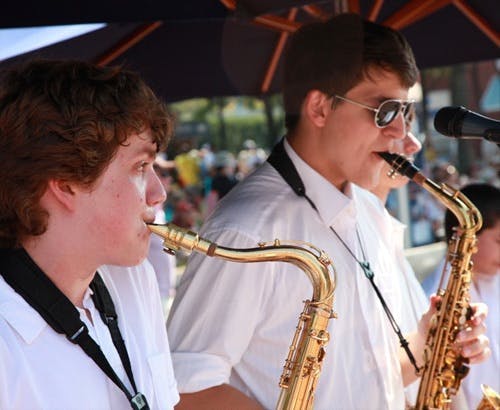 The Jazz Standard Youth Orchestra is a performance driven program that gives talented and dedicated young jazz musicians the opportunity to perform regularly in one of New York City's leading jazz clubs often with guest artists from the New York scene. The visiting guests give a workshop to the band members in addition to providing the experience of playing with the top musicians on the scene. On Sundays during the school year, the students rehearse and workshop in the room before opening the doors at 1:00pm and giving a concert that is free and open to the public at 2:00pm.
JAZZ STANDARD DISCOVERY PROGRAM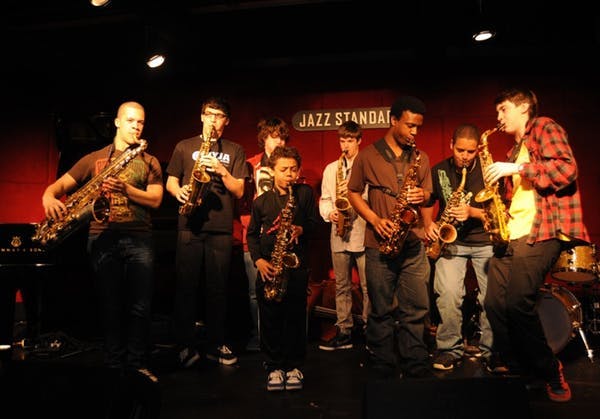 Hearing jazz in the club environment for the first time is an experience few ever forget. Indeed, hearing the music live for the first time versus listening to recordings is such a different experience that some who have not been able to connect with jazz on record or radio have often become converts on hearing it live. The Jazz Standard Discovery Program (JSDP) was created with the intention of bringing school kids from all backgrounds, public and private schools into the club for their live jazz experience. These workshops were designed to be fun, educative, entertaining and always interactive. For some eight years now the JSDP has been bringing in school children of a wide age range to Jazz Standard as well doing some outreach to schools and other centers such as Visions, a midtown residence for the visually impaired, all free of charge.